Janis Kelly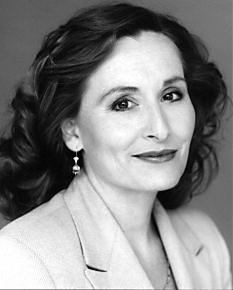 Janis Kelly studied at the Royal Scottish Academy of Music & Drama in her native Glasgow and at the Royal College of Music in London. She is recognised as an excellent actress with a wide-ranging repertoire across the fields of opera, operetta and the musical and is a regular guest with English National Opera, Opera North and Grange Park Opera in repertoire ranging from La Traviata and Der Rosenkavalier to Showboat".
Janis has performed at the BBC Proms and with the Royal Philharmonic Orchestra, London Festival Orchestra, Hallé Orchestra, Scottish Chamber Orchestra, The Sixteen and the London Sinfonietta.
Her extensive repertoire includes Britten Les Illuminations, Ravel Sheherazade, CanteloubeSongs of the Auvergne, Strauss Four Last Songsand many major oratorios from the baroque, classical, romantic and 20th century periods.
Recent appearances include Pat Nixon (Nixon in China) for ENO and Athens, Mrs Naidoo (Satyagraha), Kuma (The Enchantress) and Elisabetta (Maria Stuarda) at Grange Park Opera, Romilda (Xerxes) and Iris (Semele) at both ENO and Vlaamse Opera. She also appeared as Liu (Turandot), in the Hollywood movie The Life of David Gale and in the series Kombat Opera by Richard Thomas (Jerry Springer, the Opera) for BBC TV, which was broadcast in March 2007. She is "The Voice" in the award-winning Inspector Morse TV series and albums.
Recordings include Tchaikovsky Incidental Music to Hamlet with the London Philharmonic Orchestra (Chandos), Street Scene, A Little Night Music, Showboat and Brigadoon (TER), four award-winning albums for the Inspector Morse television soundtracks on Virgin Records and The Maid of the Mountains on Hyperion. Janis has recently released her own CD, The Moment.
NLC Patron since 2005, Janice sang with us again (as pictured) in March 2014
To find out more information about Janis, please refer to her website here.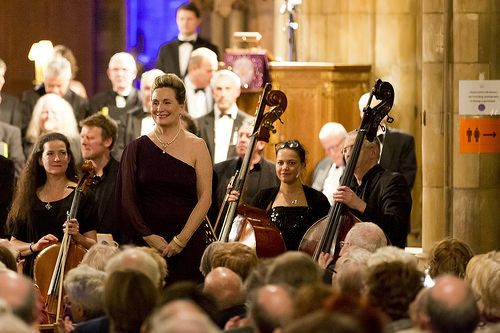 ---
Laurence Cummings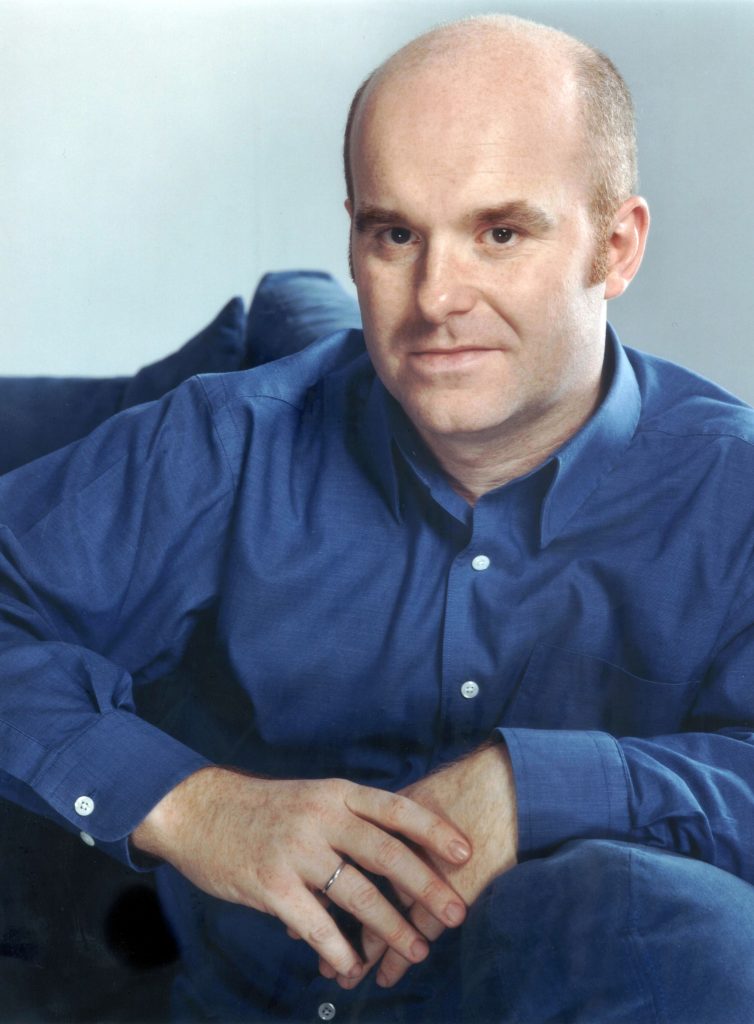 Laurence Cummings is one of Britain's most exciting and versatile exponents of historical performance, both as a conductor and a harpsichord player. He was an organ scholar at Christ Church Oxford where he graduated with first class honours. Until 2012 he was Head of Historical Performance at the Royal Academy of Music, which led to both baroque and classical orchestras forming part of the established curriculum. He is now the William Crotch Professor of Historical Performance. He is a trustee of Handel House London and was also Musical Director of the Tilford Bach Society. Since 1999 he has been Music Director of the London Handel Festival, where performances have included productions of Deborah, Athalia, Esther, Agrippina, Sorsame, Alexander Balus, Hercules, Samson, Ezio, Riccardo Primo and Tolomeo, and he has just completed his inaugural year as the Music Director of the Internationale Händel-Festpiele Göttingen. He is also a regular guest at Casa da Musica in Porto where he conducts Orquestra Barroca Casa da Música.
Other opera productions he has conducted include Radamisto, L'Incoronazione di Poppea, Semele, Messiah and Orfeo for English National Opera, Giulio Cesare and The Fairy Queen for Glyndebourne Festival Opera, Giulio Cesare and Alcina at Gothenburg Opera, Vivaldi's L'Incoronazione di Dario and La Verita in Cimento for Garsington Opera, Ariodante and Tolomeo for English Touring Opera, Rodelinda for Opera Theatre Company in the UK, Ireland and New York, Alceste at the Linbury Theatre Covent Garden as part of the London Bach Festival, Caverlieri's Rappresentatione di Anima e di Corpo, Eccles's The Judgement of Paris and King Arthur in Croatia, Francisco António de Almeida's La Spinalba and La Guiditta in Porto, Monteverdi's L'Incoronazione di Poppea and Rameau's Dardanus at the Royal Academy of Music, and a new operatic work, Christopher Marthaler's opera pasticcio SALE, in Zurich. He made his US debut conducting Orfeo with the Handel and Haydn Society in Boston.
He regularly conducts the English Concert and the Orchestra of the Age of Enlightenment, both in the UK and on tour. He also works with the Royal Liverpool Philharmonic, Ulster Orchestra, Hallé Orchestra at the Bridgewater Hall, Irish Baroque Orchestra, Britten Sinfonia and Royal Academy of Music Baroque Orchestra. His numerous recordings include the first recording of Handel's newly discovered Gloria with Emma Kirkby and the Royal Academy of Music on BIS and recital discs of solo harpsichord music (including music by Louis and Francois Couperin) for Naxos. A solo disc of Handel arias with Angelika Kirschlager and the Basel Chamber Orchestra on Sony BMG was followed up by a recording of duets with Lawrence Zazzo and Nuria Rial, also with the Basel Chamber Orchestra, on Deutsche Harmonia Mundi. He conducts the English Concert and recorder player Maurice Steger in a disc of Corelli concertos for Harmonia Mundi. Engagements include commitments at the London and Göttingen Handel Festivals, collaborations with the London Handel Players, the Orchestra of the Age of Enlightenment, Royal Scottish National Orchestra and further engagements at Casa da Musica in Porto, Zurich Opera House, Gothenburg Opera and Opera North.
ead Nikki Lloyd's interview with Laurence Cummings
---
In memoriam: Sally Silver
Regular supporters of the choir will be very sad to hear that Sally Silver, a patron of the choir who appeared with us many times as soprano soloist between 2003 and 2017, most recently and notably in Verdi's Requiem at the Artsdepot, passed away in November 2018. Shortly after her diagnosis with brain cancer in the spring of 2017 we invited Sally to become Patron of our newly-formed Friends of North London Chorus and at the launch, in spite of her illness, she gave a radiant performance of Mozart Exsultate, jubilate. Thanks to the Meridian Sinfonia, leader Eleanor Gilchrist and Orchestral Manager Richard Thomas for agreeing to the filming and to Mike Morton Wright at Meridian Audio Visual for donating his services.
She was also a generous supporter of the choir, appearing at fundraising events and even sponsoring a young soloist on one occasion. We dedicated our performance of St John Passion on 9 March 2019 to her memory, with a retiring collection for Brain Tumour Research, the charity chosen by Sally's family.