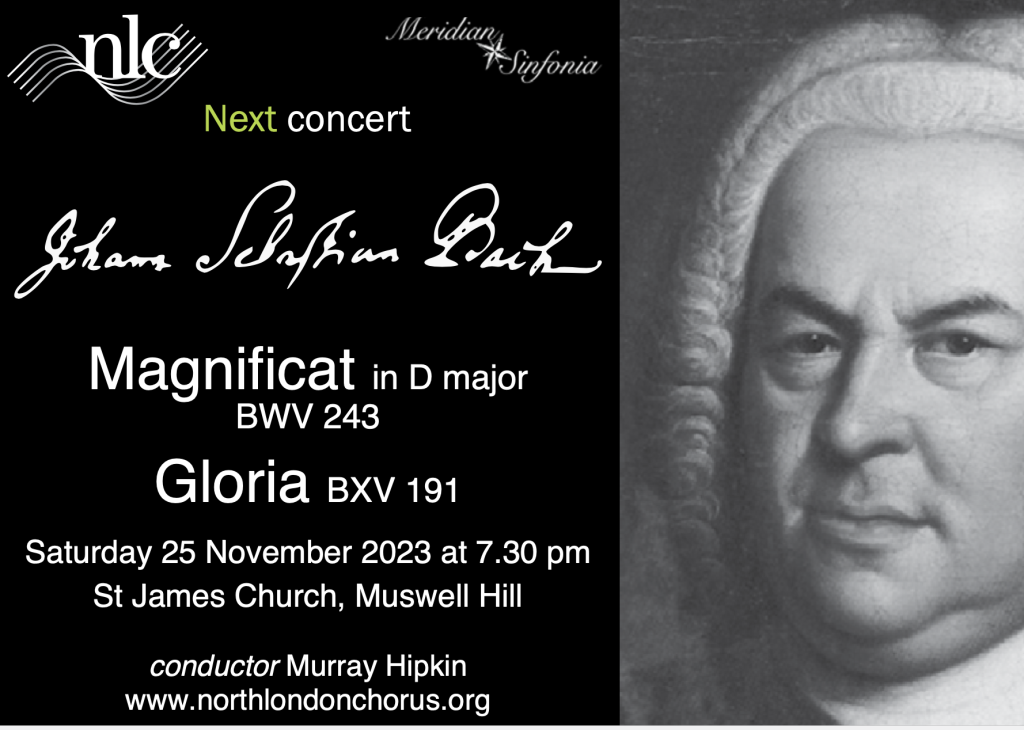 Our Winter concert will take place on Saturday 25 November 2023 in St James Church Muswell Hill.
Our Musical Director Murray Hipkin will be returning to the podium and we will once again share a stage with the wonderful Meridian Sinfonia.
More details to follow.
Future events: Most of our concerts take place at St James' Church Muswell Hill, generally starting at 7:30 on a Saturday evening. We usually have three concerts per year, in spring, summer and winter.
Join our Supporters mailing list to be amongst the first to hear about future events by email. Tickets generally go on sale via the ticketing website 5-6 weeks in advance.