Our Vocal Consultant, Yvette Bonner, reports from her front row seat at our Summer 2023 concert.
After every North London Chorus Concert, I revel in how very grateful I am to be an NLC vocal coach alongside Mark Oldfield and pianist Catherine Borner. To be associated with such a warm, hard working and passionate group of people all making a difference with their lives through music and the sheer professionalism that is achieved under the driving force of conductor Murray Hipkin and for the summer of 2023 Chris Hopkins both are conductors and music staff of our revered English National Opera.
I recently attended NLC's 'A Night at the Opera' relaxed matinee concert on the 22nd July, this was pre their evening concert and featured all their star soloists. These performances are shorter and are geared towards people with learning disabilities and families with children who like to roam around, my boys included! I found it hugely uplifting, so much so, I found childcare so that I may attend the evening performance as well!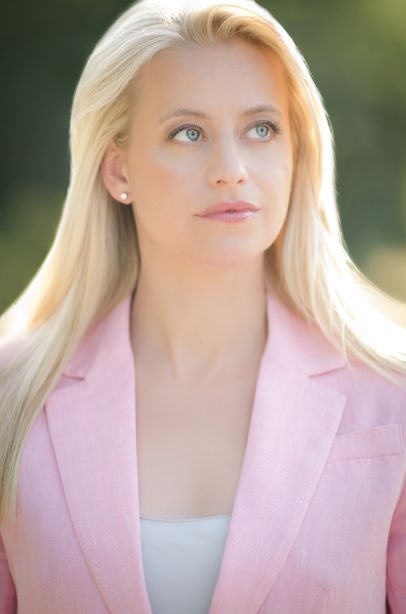 I am so glad I did. It was my first time on the front row of an NLC concert. I hoped I wouldn't put any of them off by sitting so close! I knew the opera choruses had taken some of the singers out of their comfort zone but with inspired programming, it had developed them a great deal vocally, dealing with so many different musical styles in one evening. They excelled taking the choir to another level, I couldn't have been prouder. Many times I glanced around at audience members who were full of emotion. Some with joy, some with tears in their eyes, mine included.For a singer or a choir to achieve this, is no mean feat. It is what we all strive for, success in moving an audience and making a difference in their day and lives. The collective energy of the choir grew in confidence and musicality towards their very last piece Bernstein"s Make our Garden Grow from Candide, making this a night to remember.
I cannot wait to start working with the choir on their next piece Bach's Magnificat in D Major and Gloria. I hope you will join me?
I always feel like jumping into the choir myself and singing my heart out – maybe if you too have a need a or a want to use your voice in the most encouraging of ways, you might like to join the NLC Chorus too?
Take a leap and we'll catch you!